The sexuality of Wil's characterthe is the subject of many discussions, and in particular during season 4 of the series. And today we just learned that during an interviewthe actor who plays the role of Will on screen, Noah Schnapphas just confirmed said sexuality of his character.
Will at the center of all attention
Episode 8 gave us some really big clues about Will's sexual orientation and about the romantic feelings he has for his best friend, Mike. During this sequence, Mike confides to his best friend his fear that Eleven will get tired of him. The opportunity for Will to reassure him about Eleven's feelings for him, simply because he feels the same for him.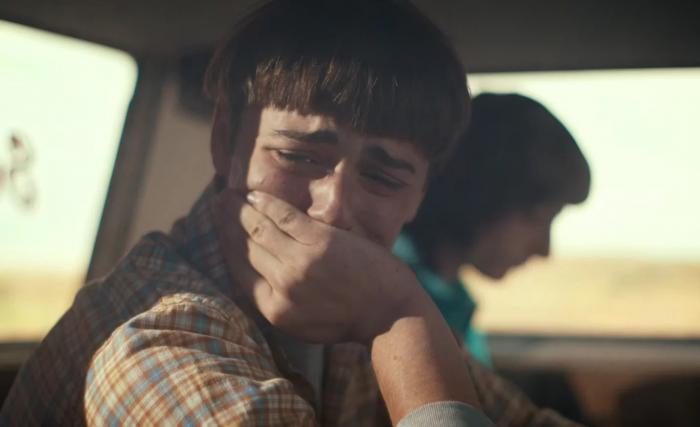 Once reassured by these words, Mike ends the conversion and thanks his friend for this exchange. For his part, Will turns his head towards the car window and bursts into tears without his best friend noticing.. Only Jonathan, his older brother, looks at him through the interior mirror and understands what he is experiencing at this precise moment. If Will doesn't explicitly say he's in love with Mike, this scene gave us big clues. Shortly after, Jonathan Byers also offers Will to talk about what is wrong, reminding him in passing that he loves him and that he will always be there for him. A deeply touching scene, and precisely, Noah Schnapp agreed to return to this sequence in a new interview.
A confirmation from noah schnapp
Noah Schnapp recently agreed to discuss Will's journey in an interview with varietyinterview in which he directly addressed the personal changes he went through in season 4. And here are his words :
I mean, it's pretty clear this season that Will has feelings for Mike. They have intentionally brought it out over the past few seasons. Even in Season 1, they hinted at it and slowly, slowly developed that plotline. I think for season 4 it was just me playing this character who loves his best friend but struggles with whether he'll be accepted or not and feels like a mistake and like he's not in its place.
Noah Schnapp also came back specifically to the car scene with Mike so we were talking about earlier, and said about him :
I love playing the role of Will. This scene was really important to him, because it really solidified that truth, that he loves his best friend and he doesn't know how to tell him.
Finally, the actor mentioned the fact that the duffer brothers had not hitherto directly pointed the finger at Will's homosexuality, although some passages show it. He explains : "I think that's the beauty of the show: it's up to the audience to interpret whether it's Will who refuses to grow up and grows more slowly than his friends, or whether he's really gay".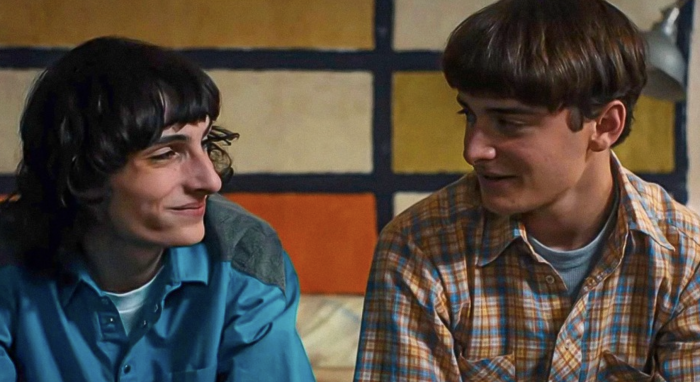 On your side, were you one of those who were intimately convinced that Will was in love with Mike ? In our previous article on the subject, we had noticed, in fact, that some fans were making different assumptions on the subject. Do not hesitate, in fact, to give us feedback on the subject via our comments section! And if you want to find out other looks being considered for Vecna's character before the release of season 4, you can find them right here.
Comments
0 comments