The campaign to present products derived from Black Panther: Wakanda Forever struck again. After revealing Namor's appearance through a first leak, today we were able to have a preview of the armor Ironheart will be wearing in the film.
Ready for Black Panther 2
For several months, Marvel tried to keep the secret around the appearance of Dominique Thorne, the actress who will play Ironheart in the MCU, within the film Black Panther 2. Then, the announcement was formalized by an Instagram post from the main interested party, last March.
Currently, the plot of Black Panther: Wakanda Forever remains very mysterious to us. Marvel appears to be booking in for San Diego Comic-Con, where more production details will finally be revealed. If the film decides to follow the comics, Riri Williams, the woman behind the identity of Ironheart, will appear on screen as a scientific genius who built his own armor, modeled on that of Iron Man, and who became a real superheroine thanks to this one.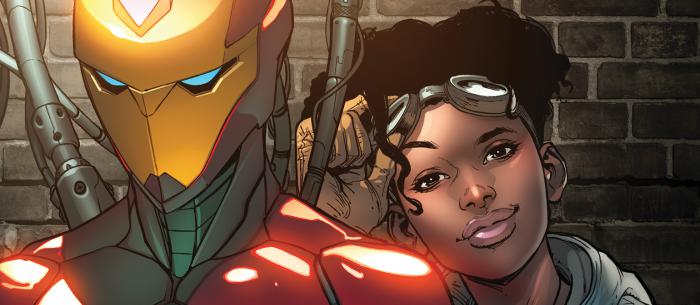 The character has a special connection with Wakanda, since Riri Williams will bond strongly with Shuri, T'Challa's younger sister. Knowing that, then it's no wonder to see her being introduced to the MCU through a movie. Black Panther. Moreover, a first visual of the character has just been unveiled during the presentation of several derivative products concerning the film.
#WakandaForever merch featuring #ironheart pic.twitter.com/lMmoWXkaBO
Ironheart finally joins the MCU
This t-shirt reveals to us that Ironheart's armor will differ in design from the appearance we know of him in the comics. It will be closer to Tony's first armor, the "Stark Mark I", which doesn't seem illogical given that Riri Williams is usually portrayed as an MIT student who reverse-engineered Tony Stark's armor.
The most interesting element of this costume remains the heart-shaped arc reactor, which inspired the character's code name. In Iron Man 2, Tony was suggesting that it would take five to ten years before someone was able to duplicate this technology. Although we don't know where the film is chronologically located Black Panther: Wakanda Forever in relation to all this, we can say in view of the elements at our disposal that Riri Williams is probably the first person to successfully design an arc reactor on his own.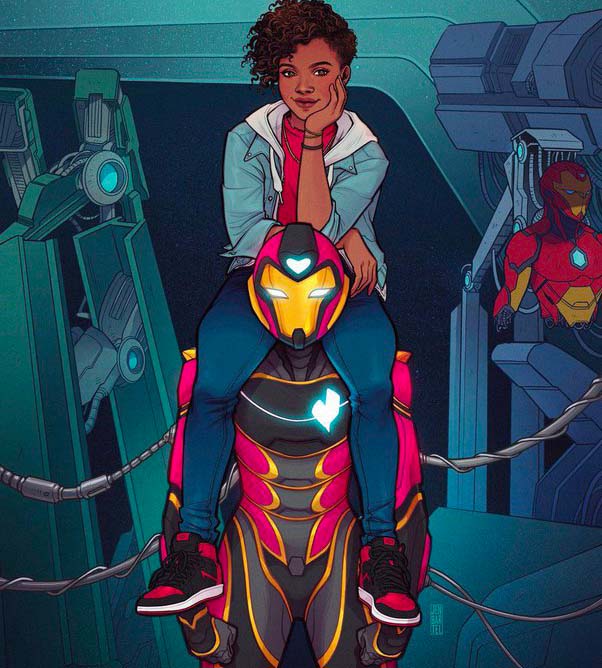 It will be interesting to find out how Riri Williams will factor into the plot of Black Panther 2. Rumors surrounding the film claim that the character is expected to tie into finding the Marvel version of Atlantis. If this is the case, this would explain why Dominique Thorne has been present on the set of the film for several months and this would suggest that the character will have an important role in the plot.
If you want to learn more about the film Black Panther: Wakanda Forever, expected for November 9, 2022 in France, check out Shuri's new costume in this article.
Comments
0 comments