On May 27, the trial between Johnny Depp and Amber Heard must end. Under the spotlight since its inception, the trial has had many twists and turns, so much so that it had to be extended. And on the occasion of the testimony of a Hollywood producer, here are spoilers for Aquaman 2 have just been revealed.
Mera's role reduced for Aquaman 2?
Several times during the trial between Johnny Depp and Amber Heard, the film Aquaman 2 was mentioned. And while the charges against Johnny Depp ousted him from Fantastic Beasts 3, for the benefit of Mads Mikkelsen, it seems to have been the same for Amber Heard. The actress recently revealed that she fears she won't be in the final cut ofAquaman 2. And for good reason, in addition to having shot fewer sequences there than planned, it is not certain that it will be kept in post-production: "I don't know if I'll even be in the final cut or at what level I'll be a part of it. It was hard to stay in the movie."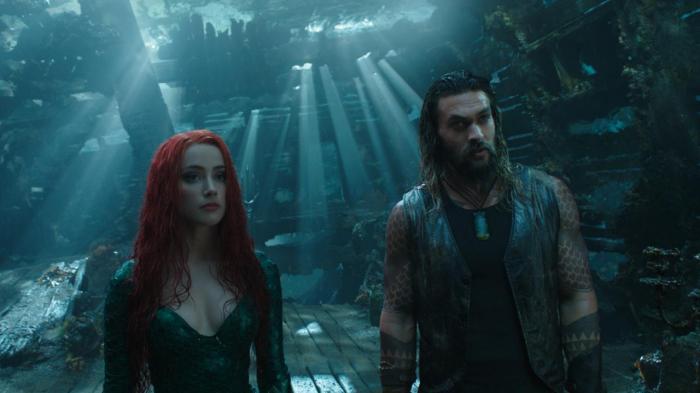 Behind her fears, a previous setback between the actress and Warner, who had already almost fired Heard for her lack of chemistry with Jason Momoa, but also the fact that she was released from her contract a few days before the shooting: "I was given a script" she explains. "And then I was given new versions of the script that took out action scenes, which depicted my character and another – not to spoil it – two characters fighting with another. They basically took out a bunch of stuff."
kathryn arnold at the helm
Recently, Hollywood producer Kathryn Arnold was called to testify, and more importantly to corroborate the actress' claims that her appearance as Mera in Aquaman 2 was originally much larger than it has become. Only, Arnold will share a little too much info, including a spoiler:
"When two actors are successful in a romantic relationship, and you know, they're getting married or they're going to have a baby, you want that to continue. Part of what worked well in Aquaman wasn't just the action sequences, but having a strong female character have a relationship with a strong male character is very empowering. So that's what worked for them initially. And according to Ms. Heard, when she read the first script for Aquaman 2, she had a strong romantic arc. [dans] the whole movie, and she also got some great action sequences at the end of that storyline in that storyline. She was prominently featured in the Aquaman 2 script when she first read it."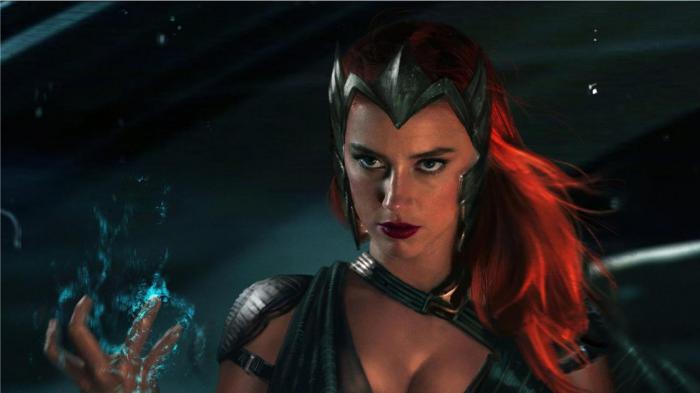 Arnold then went on to explain that Heard had done a lot of physical training for the role, in part because she was convinced that action scenes would have to be filmed. But for a long time, Heard reportedly received no scripts from the production, unlike other actors and actresses in the film who had already received several. And when a script arrived in his hands, Heard would then have realized that his role had been "diminished", in disagreement with the previous statements of the producers ofAquaman 2 who initially said Amber Heard's inclusion in the sequel was never in question.
"I believe in the first act of the film, she was hurt in some way, or had something to do with the baby.Arnold continues.I don't know exactly, I'm basing it on what Ms. Heard told me, that she ends up in the hospital at the start of this new Aquaman 2 movie, and doesn't really come out of it until the end , to sort of wrap things up. But all interactions with the [personnage] of Momoa, and certainly the action scenes, have been removed."
In Arnold's words, the character of Mera would therefore be removed from the screen from the start of the film. A decision probably linked to the current popularity of Amber Heard, as well as the ongoing trial. The Warner would therefore have ended up taking a position vis-à-vis the actress, despite her previous statements. It remains to be seen what the final cut will have in store for us. Answer on March 15, 2023 in cinemas in France.
Comments
0 comments